About
Cubus is a wonderfully located resort, offering affordable and very comfortable accommodation in the Żywiec region. Cubus offers accommodation in 1,2,3,4-person rooms and in spacious apartments. The rooms are equipped with free Wi-Fi, television and a bath tub or shower. Our advantage is a great restaurant, with over 100 seats, always offering fresh and tasty dishes of Polish and Italian cuisine as well as regional dishes and a pizza known all over the city of Żywiec. Our professional service will make every effort to make our guests feel always satisfied. A separate banquet hall is perfect for organizing occasional parties such as birthdays, communions, fellowships, baptisms, but also for all training and conferences. We also offer the option of ordering our dishes and pizza by phone.
A beautifully landscaped garden with a children's playground will make everyone find something for themselves. Highlander's shelter with grill is used to organize wonderful outdoor feasts.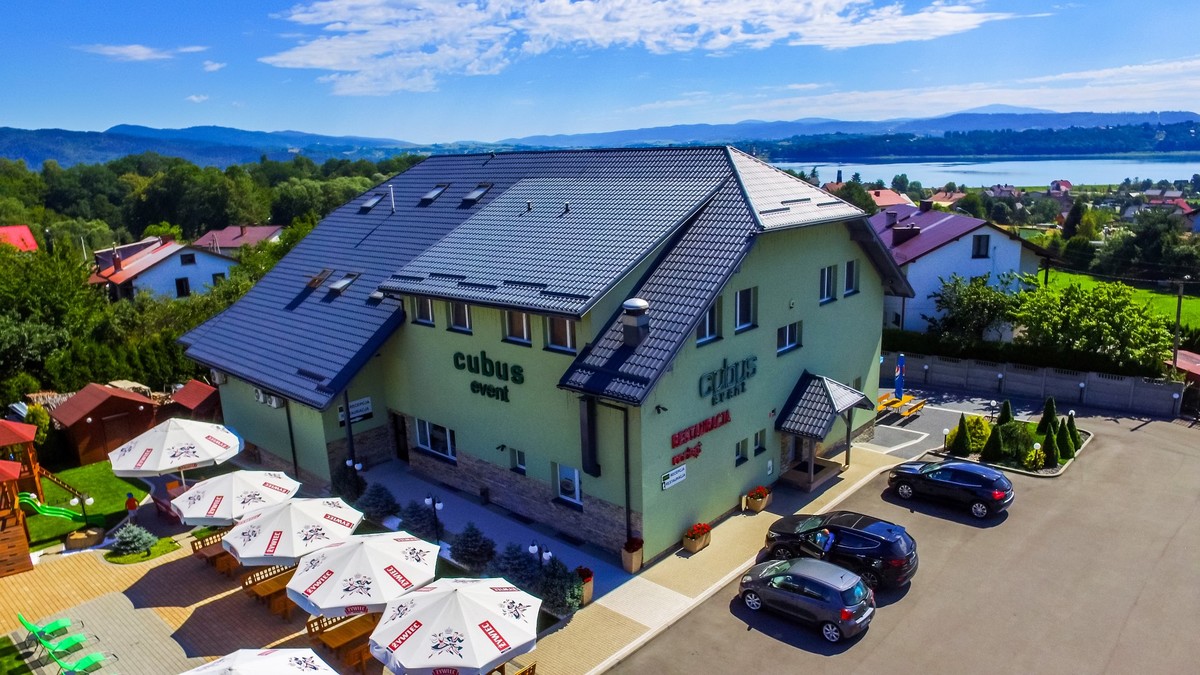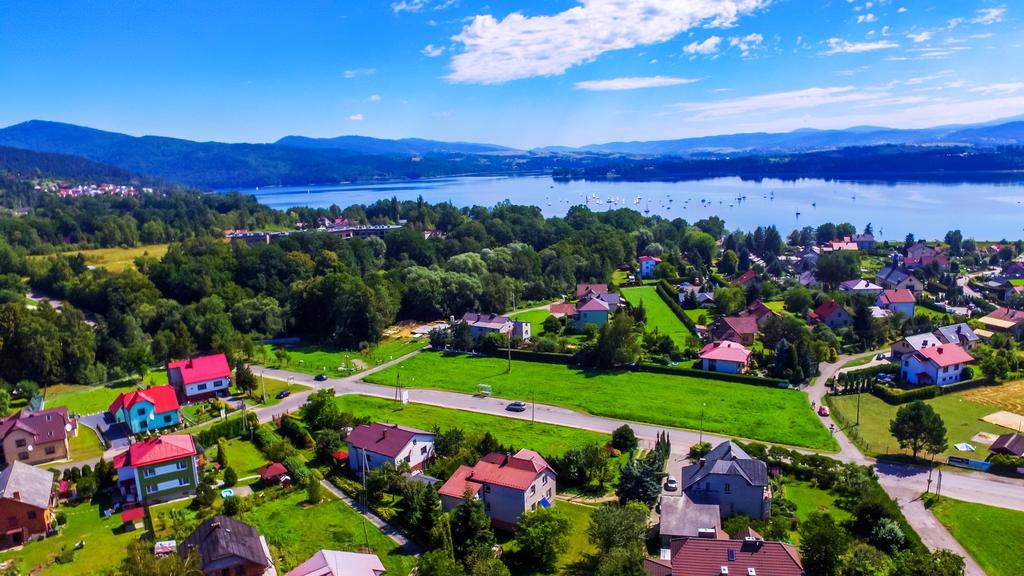 Cubus is located in a quiet area at the shore of the picturesque Żywieckie Lake. Cubus is surrounded by the ranges of the Silesian, Small and Żywiec Beskids. The immediate proximity of the mountains and the lake means that everyone will find something for themselves at any time of the year!

Cubus
We have over 40 beds
a restaurant with over 100 seats
a separate training and conference room or banquet room for special events
terrace with shelter
barbecue shed
a large playground
free monitored car park
children's Corner
bicycle rental
professional ski room
In the area of
Dist. to the city center: 3.5km
Dist. to the amphitheater: 2.5 km
Dist. to the living lake : 5km
Dist. to the cinema: 3,5km
Dist. to the swimming pool: 3.5km
Dist. to bike path: 500 m
Góra Żar ski lift - 7 km
Ski Lift heat - 7.9 km
Valleys III - 10.9 km
Chair lift Jaworzyna - Skrzyczne - 11.3 km
Jastrzębica Ski - 11.6 km
Szczyrk - Jaworzyna - 11.7 km
COS Skrzyczne ski resort - 11.7 km
Kaimówka ski lift - 11.9 km
Czyrna-Solisko ski resort - 13 km
Czyrna- Hala Skrzyczenska 1 - 13.1 km
---